---
Downtown is filled with beautiful green spaces ready for you to have lunch, read, or convene.
---
STORYBOOK PARK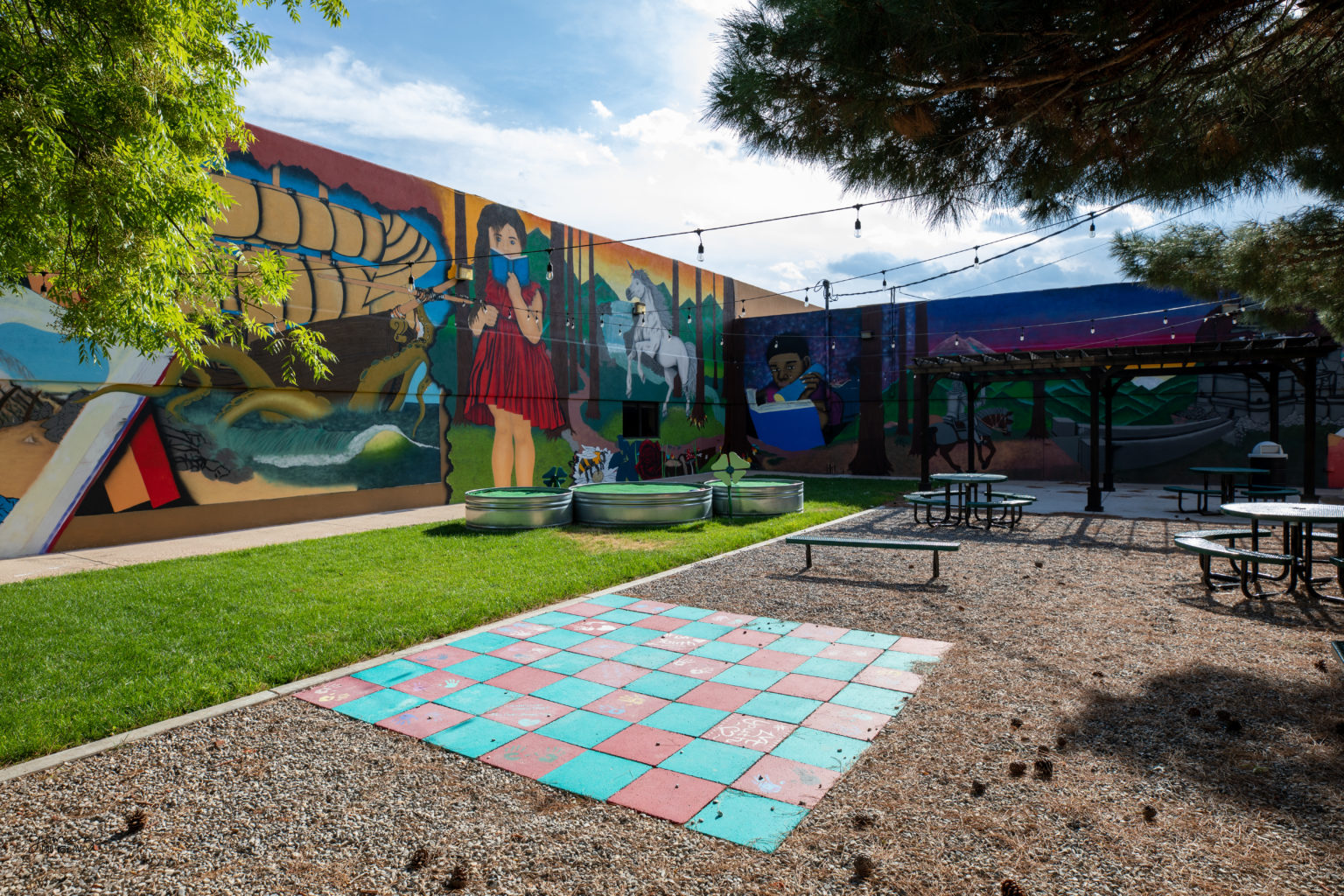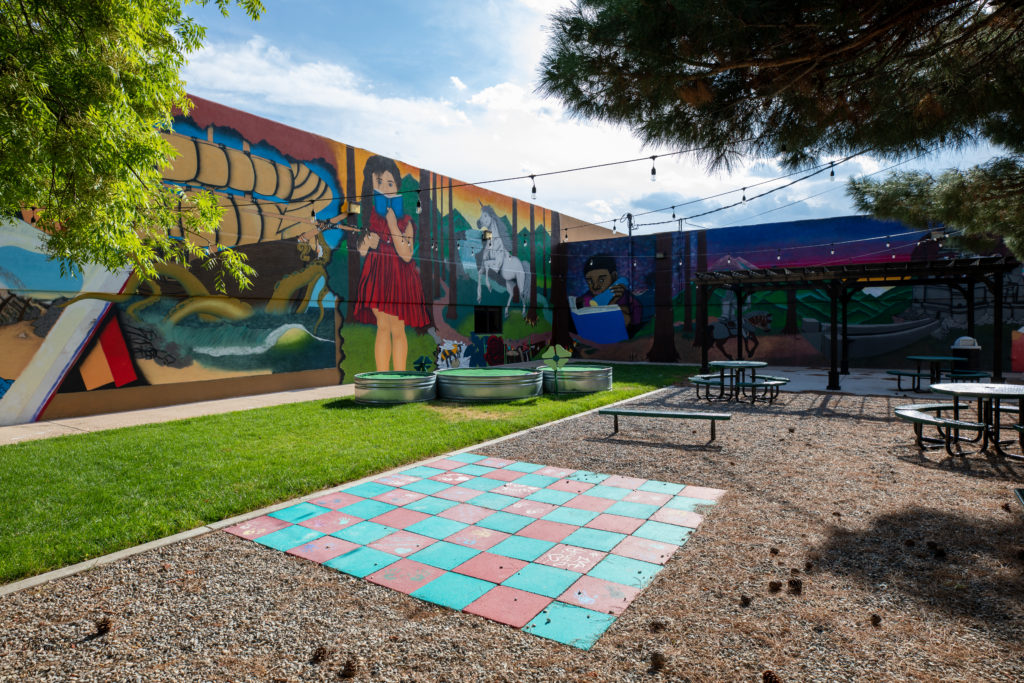 Redeveloped as an outdoor reading area, Storybook Park is located behind the Lovington Public Library. The green space features seating, a pergola, and chess board. Check out the chess pieces from Library using your library card! Our graffiti mural designed by Dante "Doc" Rios brings to life our imagination. Wonderful space for small family parties and can be rented at City Hall. Storybook Park has access to electricity and is lit, however there are no access to restrooms after hours or weekends.
FRAN ATCHLEY PLAZA
On the corner of Main and Central, sits a lovely plaza that commemorates whom we are as a community. Named after Francis Atchley, keeper of the springs, a long-term volunteer. Atchley helped everyone and actively tried to improve the community. This picturesque space has shaded picnic tables and lighting. We're currently working on a water feature and hope to unveil later this year!
Visit Fran Atchley Plaza, by the Lea Theatre.
LEA COUNTY VETERANS MEMORIAL
We understand the sacrifices our armed forces must give for our freedom. To honor our local veterans the City of Lovington and Lea County collaborated to build a Memorial in downtown. This project is currently being led by the Lea County Veterans Memorial Committee. They have contracted and are currently developing the design. We're proud to house the Lea County Veterans Memorial which will sit on the East end of the district, directly besides the Lea County Judicial Complex.