COVID-19 has changed the way we get together. Nonetheless, we're here to provide you with a fun and safe festival!
Join us on Saturday, September 12th, for our first ever drive-in concert at the Lea County Fairgrounds! This event is free and open to all ages. Parking starts at 5:00pm; attendees must stay with their group and cannot intermingle. Volunteers will be present to help attendees fill out the census. We will have giveaways, and Baja Grill will be present with carnival eats.
The 2020 Census is vital to our communities' resources and representation. Bring your face masks and come on out for the Local Vocals!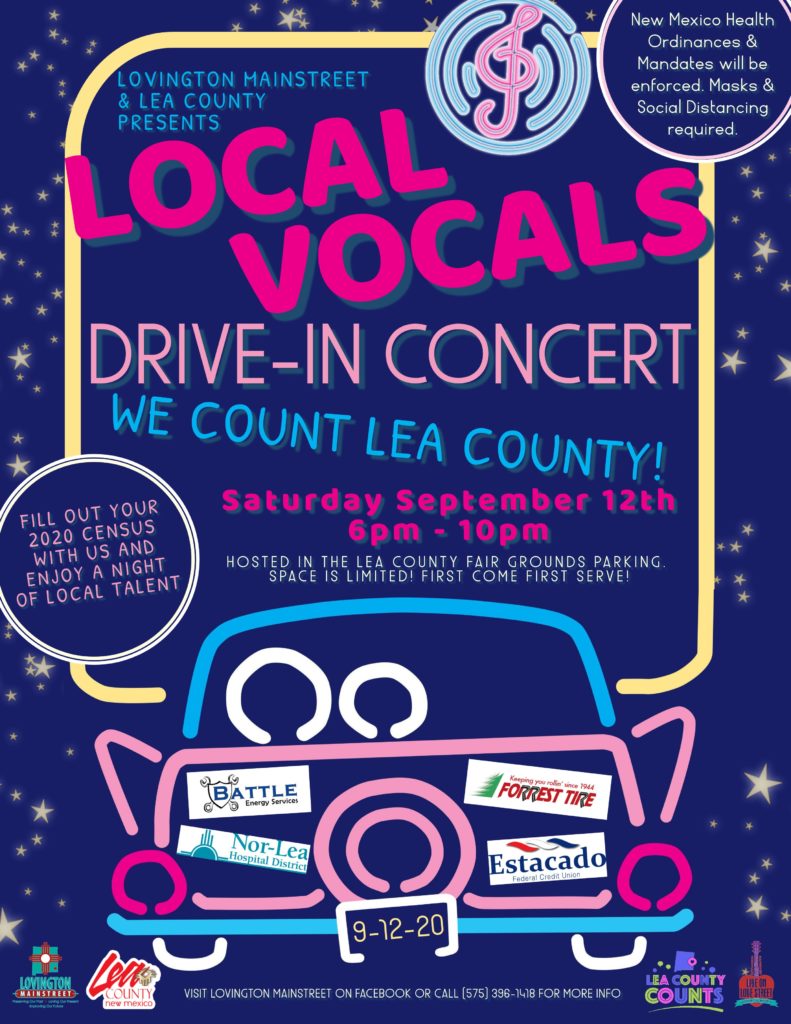 For more information, call us at (575)-396-141