Wanna start a restaurant? Do you have a new food concept?
We're here to help reduce the risk associated with going into the food industry. The Local Innovators Institute is a 7-week educational course that covers business plan development, menu pricing, New Mexico Health Department requirements, and branding; as well as hands-on experience in our food truck.
Lovington MainStreet's economic transformation goal is to create a true dining and entertainment district in downtown. To assure our success, we have developed a restaurant accelerator pilot program. The program will kick off on February 6, 2020, with a required meet and greet. On February 12, 2020, in-classroom training will begin: it will be held twice a week and will last maximum of two hours each class. Hands on training, i.e. mobile food truck use, will vary but will total 3 weeks. Our program is competitive, with a maximum of five (5) applicants. During the time they use the food truck, participants will be required to report a weekly Profit & Loss statement, and 3% of profits will be paid to Lovington MainStreet. Participants will keep 97% of the profits made during their time in food truck, and a Profit & Loss Template will be provided. Participants will also present their concept at the Downtown Bites private party in July.
APPLICATIONS ARE NOW CLOSED. STAY TUNED FOR UPDATES!
MEET OUR 2020 COHORT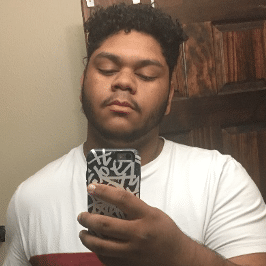 GABRIEL RUIZ • Hometown: Hobbs, NM • Age: 21

Concept: Macaroni is a comfort food that has been simply noodles and some sort of cheese sauce. I'm here to re-invent the macaroni we all came to love with different creative ideas that I'm certain everyone will love!

Hope to Learn: I hope to learn how to manage a restaurant as well as the marketing side of having a truck/restaurant.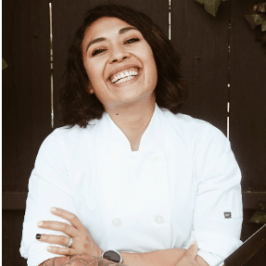 MARIAH MCLLROY • Hometown: Hobbs, NM • Age: 28

Concept: Healthy, Organic, Fresh Mexican Cuisine. Yaya's Cocina, LLC will be fun healthy Mexican inspired food trailer. I will offer a seasonal fresh high quality menu to the public during lunch hours. I will also offer catering for special events.

Hope to Learn: financial management and business structure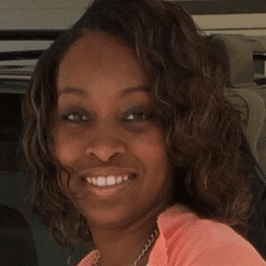 SHERRYANN BAGGOO • Hometown: Arima, Trinidad and Tobago • Age: 36

Concept: Traditional entrees such as curry chicken and pelau. My plan is for you to try something different! I love the taste of the entrees from my home country; Trinidad and Tobago. I want to bring this taste to the city of Lovington.

Hope to Learn: More about the practical side of running a business.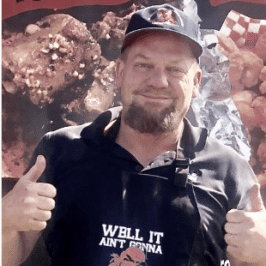 BRAD CLAYTON • Hometown: Lovington, NM • Age: 50

Concept: Cajun Style cooking. I want to bring flavor to our community with dishes and recipes not normally obtained in our area. Who's ready for frog legs, crawfish and alligator?

Hope to Learn: How to be a successful restaurateur in my hometown. GO BIG BLUE!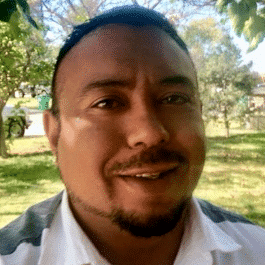 JOSH VIGIL • Hometown: Clayton, NM • Age: 39

Concept: Northern NM Entrees. We are New Mexican Cultural Cuisine made with traditional family recipes. We use only NM grown chile. We are dedicated to serving our customers through our food.

Hope to Learn: Operational Budgeting
Interested entrepreneurs should contact executive director Mara Salcido by email at director@lovingtonmainstreet.org or phone at 575-396-1418.