It's getting darker and spookier in downtown Lovington, which means Halloween on the Plaza is right around the corner. We're super excited for all the fun and NEW activities we will have on Saturday, October 26th, 2019. There are plenty of ways to get involved!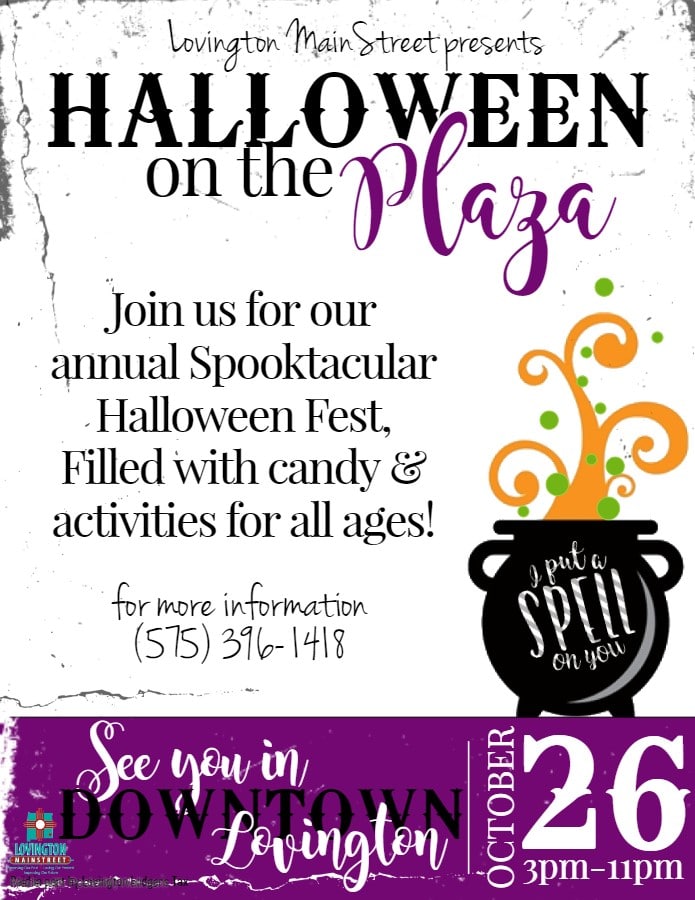 If you wanna join the fun, see our schedule of activities. Registration for all activities will take place on the day of the event—see schedule for complete details.
This year, we will be hosting a special fundraiser during Halloween on the Plaza: we are raising funds to purchase downtown Christmas decorations. Enter your carved pumpkin for a chance to win a downtown gift basket; $5 entry fee. All proceeds will go towards purchasing Christmas Candy Canes for downtown. Sign-up forms will be available on-site the day of the festival!
If your entity or business would like to give away treats during this event, click below to download the form. All forms must be submitted by Wednesday, October 23, 2019.
Volunteering with LMS is great way to get community service hours! If you're interested in volunteering at Halloween on the Plaza, give us a call at 575.396.1418.
Don't forget, this event will have street closures. Check here for a complete map of the event area.
Halloween on the Plaza does not replace trick or treating on October 31st. Lovington Chamber of Commerce will have a list of safe stops, if you would like to add your business or residence to the safe stop list, please email director@lovingtonchamber.org